2023 Newest Can Clip V225 For Renault OBD2 Diagnostic Software Update Data to 2029 with Unlock Keygen
NOTE:
1. Please turn off the anti-virus software when install!!!
2.There will be manual or Video manual to tell you how to install this program We are not responsible for installing, Please contact the seller if you need installation service, we sell remote installation service separately,thank you.
After order please tell email , thank you .We will send product to you, please turn off all the anti-virus software on your computer. if you do not know how to install, please fell free to contact us!
Sending CD and USB is actually to better preserve the integrity of the software. The software will not have errors during the download process. One thing to note is that they require you to copy the files to the computer for installation, thank you understand.
After You received the product ,please confirm the receiption at once, This is a professional tool if you don't know how to use it, please be cautious to buy.the software once sold, does not support returns.
Description:
Renault Can Clip V225 is an automotive software for Multi-Functions testing with the aid of the device ''Can Clip'' diagnostics, with the mtesting and programming features of all OBDII cars Of France Original Cars, suitable for personal use andcompanies wishing to seize the popular car market. Testing System including ENGINE, AutomaticTransmission, Air Conditioning System, SRS, ABS, ASR, MPL,Anti-theft system, KEYZESS GO System andOBD-II systems.
· The important point is: This is a professional car software, please make sure you know enough about its functions and usage before purchasing, we are only responsible for selling it and solving your installation problems, we are not responsible for its use, because we cannot Check it out on your car!
· If you are not sure if your car is a match, you can tell us about your car model and year, we will check it for you, thank you for everything!
Software Version: Renault Can Clip V225
(Software with activation license untill 2029/12/31!)
Can Clip Main Functions:
- Computer test
- Automatic test of all computers
- Reprogramming
- Airbag test
- Scan tool (OBD tests)
- Base Doc (access to Technical Notes)
- Physical measurements
- Antipollution
- Multimeter

It's very simple to diagnose a vehicle using CAN Clip Diagnostic Interface: just select the vehicle make,enter the V.I.N. and press ENTER.
Supported languages:
Germany, Argentina, Austria, Belgium, Brazil, Denmark, Spain, Finland, France, Italy, Luxembourg, Norway, Netherlands, Portugal, Romania, United Kingdom, Sweden, Switzerland, Russia...
NOTE:
1. You must have device " Can Clip ", then can work with these softwares.
2.If you have made can clip work onolder software version, Then you want to work on newer software version,Attention this :
Before using new software, you have to go to update , select update,then do not operate computer , wait for one minute, CLIP UPDATE is avialable once, can not cancel the update.

3.When connect device with car, make sure car voltage must be above 13V !!!

4. pls do not install the old SW and the new SW in the same computer, if you need to install, pls delete all the old SW in your computer, otherwise the device may be broken!!!

5. Are you part of the Renault Network, please choose "NO"
when install the drive, will prompt to install a driver during installation,need to choose yes, and always trust,but many customers missed this driver, now there is no other way, reinstall the other version.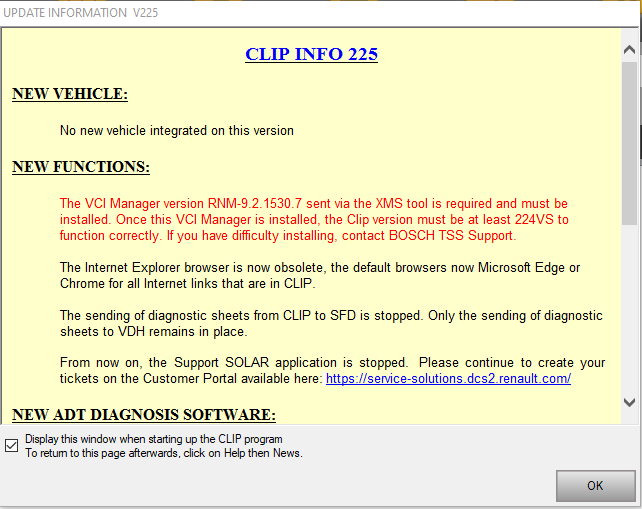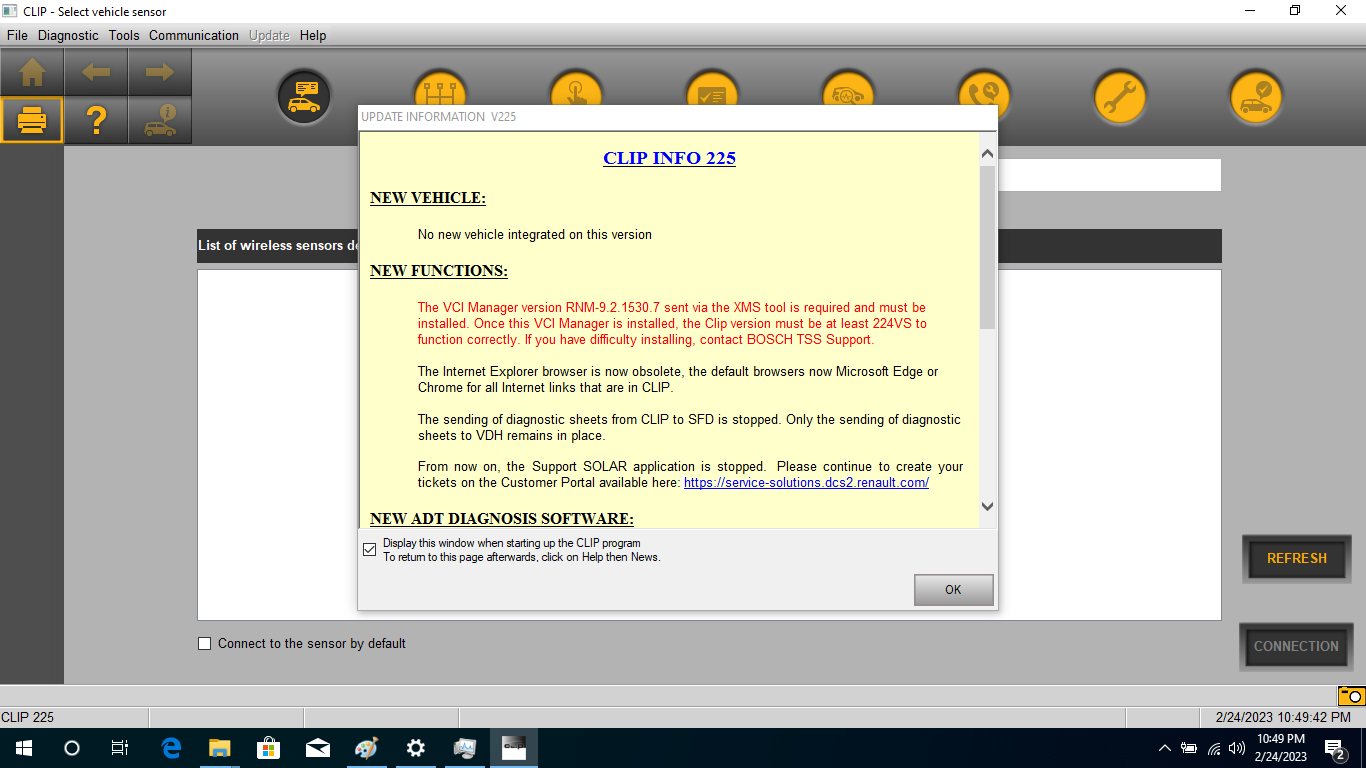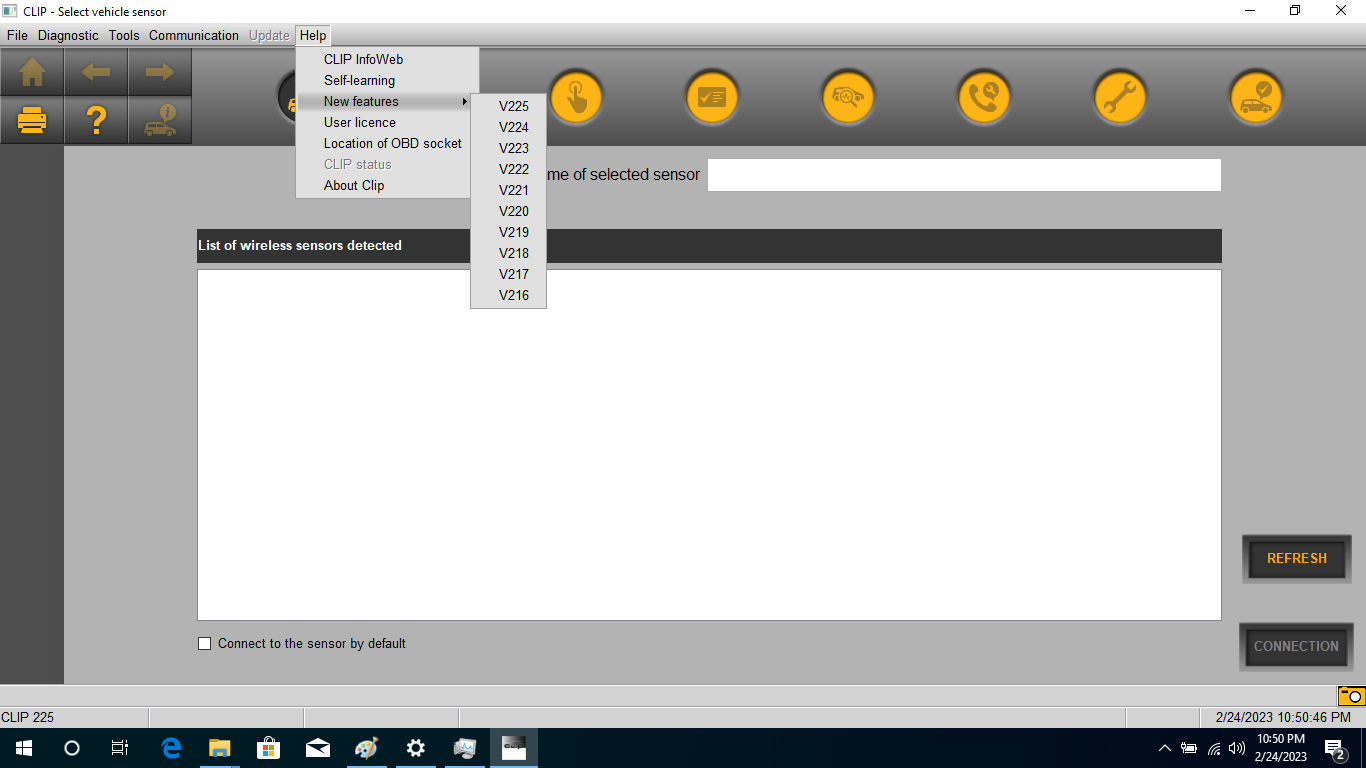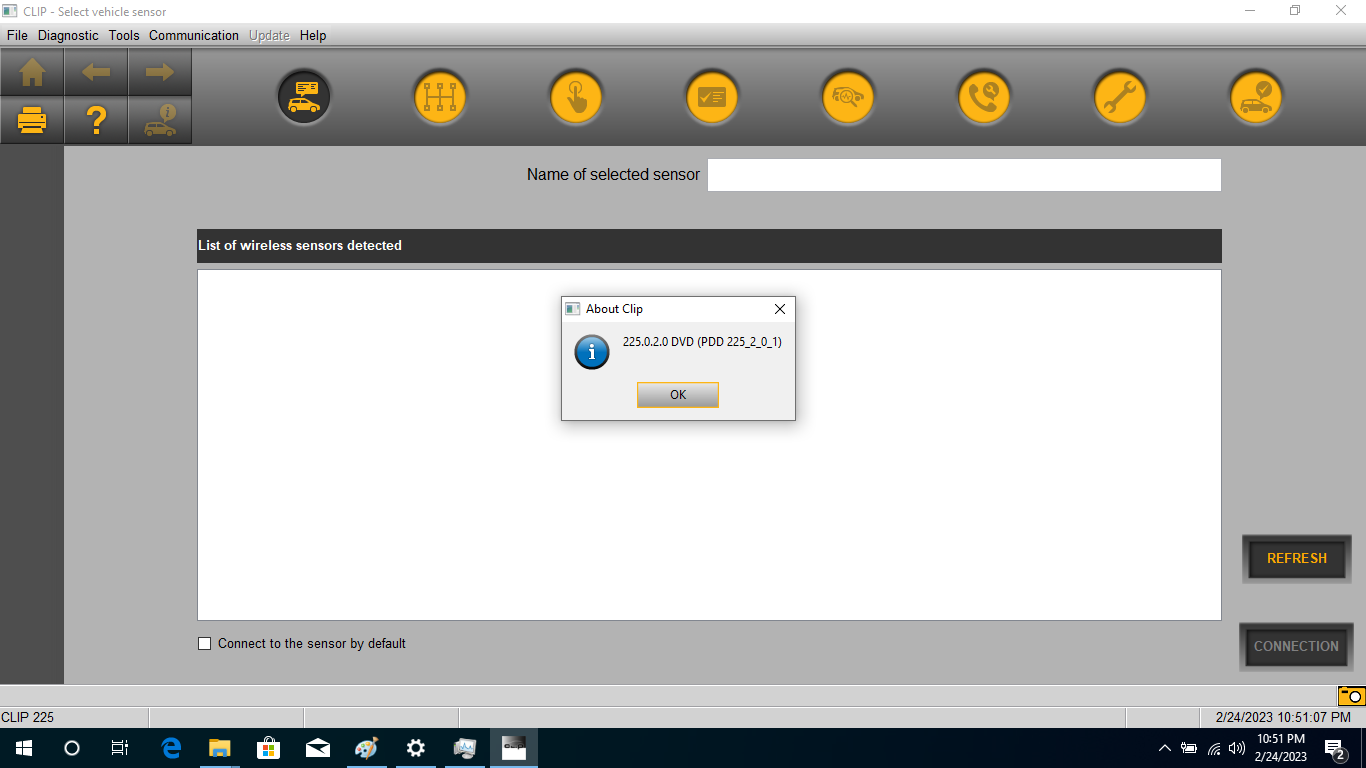 ---
We Also Recommend
---